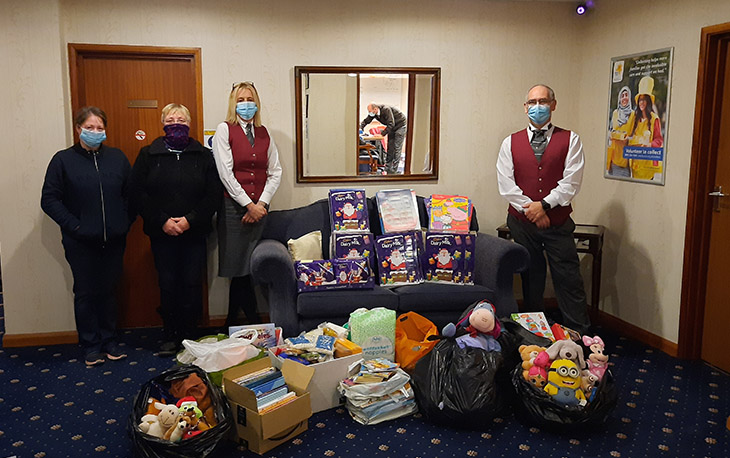 This year, once again the team at Torbay & District Funeral Service went above and beyond to help kids in Torbay over the 2020 Christmas period.
Every year the team appeals to the community to donate advent calendars for children living in safe houses in Torbay as well as Feed A Child Torbay, a charity held very dear. There is an annual foodbank at the funeral home but at Christmas the appeal is expanded to include Christmas items for children living in poverty. Currently there are over 3200 Children registered in the Bay as living in poverty.
When the members of Paignton Lions Club heard that Torbay & District Funeral Services were collecting Advent Calendars, Toys and Gifts, toiletries etc. for Feed a Child Torbay and for those Children in Safe houses within the bay, they immediately answered the call by purchasing over 100 Advent Calendars along with a good number of Xmas selection boxes and various chocolate.
There are 14 safehouses in Torbay. The appeal provides calendars, sweets, toiletries for the mums and the older children as there are often children up to the age of 18.
Funeral Directors Sarah Lockton and Mark Carr want to thank everyone who donated to the appeal.
Sarah said: "So many people have come forward at this very difficult time to donate their kindness to our appeal
Without our wonderful public of Torbay, we would never of achieved this appeal. Hundreds of kids in Torbay will now receive an advent calendar or boxes of sweets and toys and gifts on Christmas Day who without the help of everyone who donated may not have been fortunate enough to have a small but very meaningful gift this Christmas."