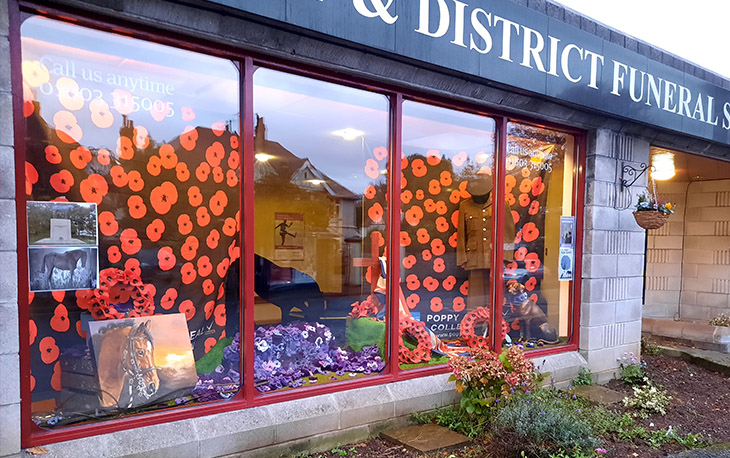 Torbay & District have decorated their windows in support of the Royal British Legion and to honour both fallen and serving Armed Forces Personnel.
Funeral Director Sarah Lockton appealed to members of the local community to knit purple poppies and approx. 300 were submitted.
Local artists also leant their talents to the window in the form of the painted war horse, the dog made from pottery, and the black horse bowing to the cross which was made out of acrylic.
The window was a real community effort, thank you.