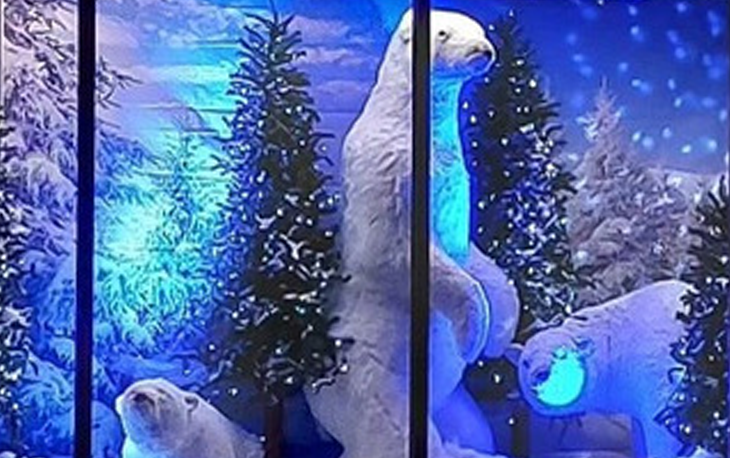 You could be forgiven for thinking you were in the Arctic instead of Devon with the Torbay & District Funeral Service window display.
The team have created their own corner of magic for the local community to enjoy this year.
The window was also credited as runner up in the Funeral Partners Christmas window competition.