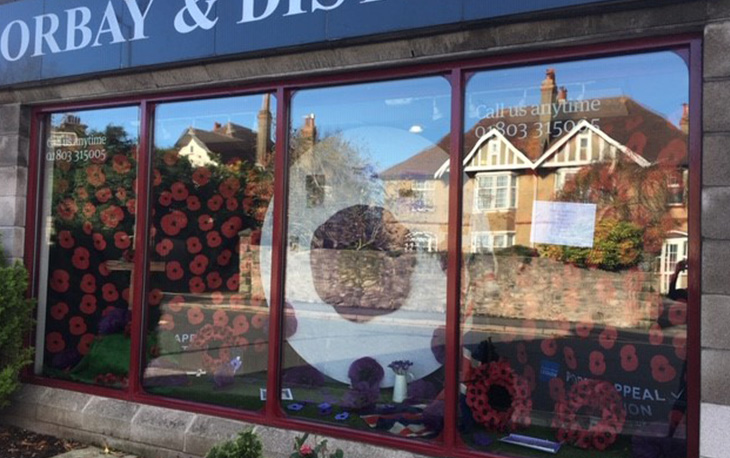 In 2018 the picturesque Devon village of Cockington become the first in Britain to hold a Purple Poppy Day in remembrance of animals lost in war and the purple poppy has become a symbol of their remembrance.
This now annual event returned in 2019 at the Drum Inn for a very special afternoon of music, readings and prayers.
Funeral Director Sarah Lockton said: "We as humans and troops knew what they were walking into going into war but sadly the horses and animals did not. Without the help of the horses, donkeys, mules and dogs heavy artillery would not have been able to be moved."
More than a hundred villagers crowded into the pub including retired soldiers and standard bearers from the Royal British Legion wearing their purple poppies with pride, paid tribute to the horses, mules and donkeys who along with other animals have given service and sacrifice in war.
Operatic Soprano Christina Johnston was guest of honour and sang two beautiful songs whilst wearing a cloak of a thousand knitted poppies.
Wreaths were laid in the village centre and we were delighted to accept a cheque for £2,590 to support chosen charities which included the War Horse Memorial Charity.
A special thank you to the pottery shop in the village for making beautiful pottery purple poppies for the branch window display as well as pin badges and magnets.