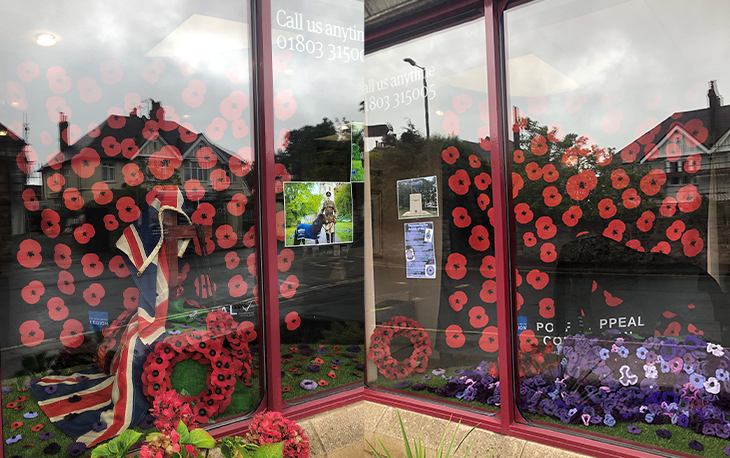 As well as the traditional red poppy, the team at Torbay & District have used the purple poppy which represents animals lost at war.
The purple poppy has particular significance for the team as they are proud sponsors of Patrick the Pony, a mascot for War Horse Memorial and the Purple Poppy Appeal, which remembers animals that fall victim to war.
Funeral Director Sarah Lockton and Funeral Arranger Katie Rogers will both be attending the purple poppy memorial in Cockington, Torquay on Saturday 6th November 2021.